---
Cary-Grove High School
Swing Choir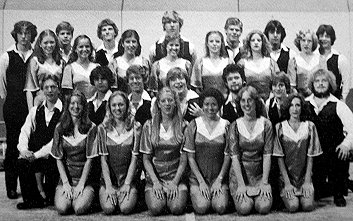 1977-1978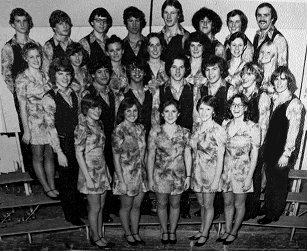 1978-1979
This group performed on the Ray Rayner show
in December 1978.





1978-1979
Posing with Ray Rayner, December 1978
The Swing Choir appeared on Ray Rayner & Friends during the week
before Christmas. They performed "Mister Santa,"
"The Christmas Song," and "Fruitcake."
You can see some videos of this
performance on page 1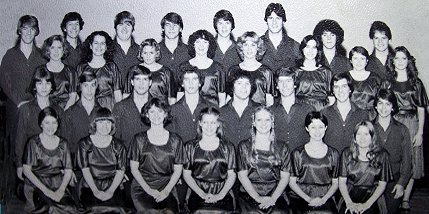 1979-1980
This group sang at the Daley Plaza in Chicago,
Woodfield Mall in Schaumburg, McCormick Place in Chicago
and Wrigley Field in Chicago.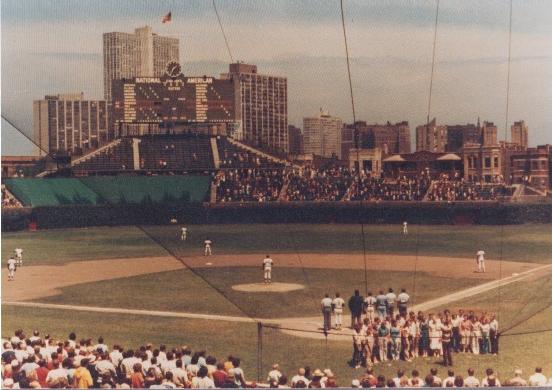 1979-1980
Singing the National Anthem at the Cubs game, May 1980
Click here to read about it!
You can see a video of this performance on page 1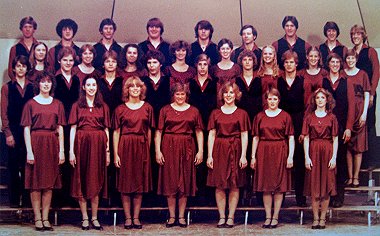 1979-1980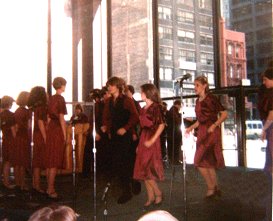 1979-1980
Performing at the Daley Plaza
in Chicago, April 1980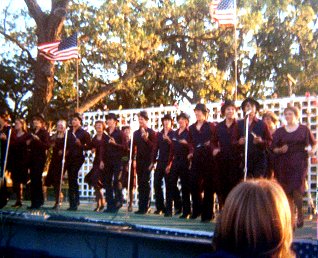 1979-1980
"Give My Regards To Broadway"
donning hats and canes for a "George M" medley,
Harvard Milk Days 1980
Home/1973-1977
1980-1982
1982-1985
1985-1988
1988-1992
1992-2005
2005-present