---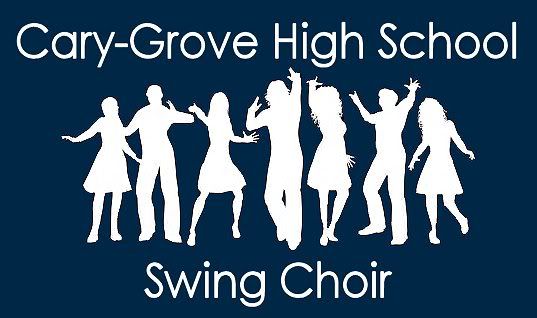 A page dedicated to the history of one of
the first swing choirs in Illinois!

Look familiar?

Cary-Grove has undergone many changes in the past 30 years, but this view hasn't changed at all! For C-G music students, this part of the school was our "second home."

This is the entrance to the backstage area, with the auditorium on the left and the band office, instrument room and costume closet on the right.


about the school
Cary-Grove High School is located in Cary, Illinois, USA. It opened in 1961, and serves the towns of Cary and Fox River Grove. In 2005, the enrollment was approximately 1,700 students.
about the swing choir
Dana Floor became the choir director in 1972. During the 1973-1974 school year, he added something new to the music department: a swing choir.

Unlike a traditional choir or glee club, a swing choir performs contemporary music with choreography, and is usually accompanied by a small instrumental combo. Broadway showtunes, popular hits, old standards and secular holiday music make up the typical swing choir repertoire.


about these pages
In 2005, memories of Cary-Grove occupied my thoughts more than usual. I had recently converted my old choir albums to CD, and in May of that year, Mr. Floor was honored with a fantastic retirement concert. I started a small website containing just my Swing Choir pictures, and (like most websites) it just kept growing and growing! I am always on the trail of Swing Choir pictures from yesteryear, and hope to have all years represented some day.

On the next few pages, you will find lots of photos, arranged from the oldest to the most recent. Check them out!

If you have a Swing Choir picture you'd like to send me, I'd be happy to post it on this page!
---


contents


Musicals 1962-present
Audio & Video
Singing At Wrigley Field 1980
Photos 1973-1977
Photos 1977-1980
Photos 1980-1982
Photos 1982-1985
Photos 1985-1988
Photos 1988-1992
Photos 1992-2005
Photos 2005-present
---


audio & video


Ray Rayner Show - December 1978
Originally recorded on black & white reel-to-reel video tape,
transferred to VHS and filmed from my TV.
Watch on Internet Archive.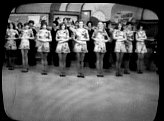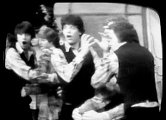 Mister Santa
Fruitcake


Singing the National Anthem at a Chicago Cubs game - May 1980
Originally recorded on black & white reel-to-reel video tape,
transferred to VHS and filmed from my TV.
Watch on Internet Archive.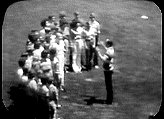 Cubs Game


Audio performance of "Cathedral" - May 1979
Recorded on LP and transferred to CD. Listen on YouTube.

Cathedral


Daley Plaza in Chicago - December 2011
Watch on YouTube.

Mister Santa
Sleigh Ride
Fruitcake



---


photos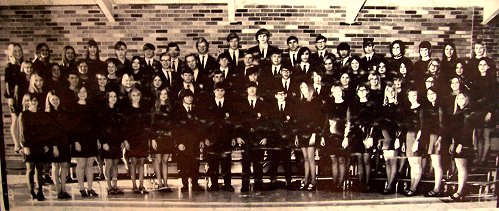 OK, this isn't the Swing Choir...
this is the Concert Choir in 1970-1971,
under the direction of Alan Wedertz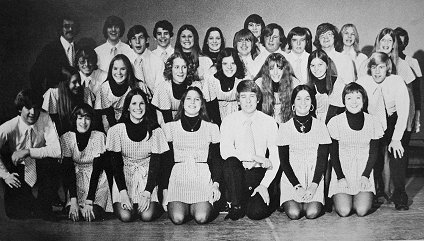 1973-1974
The very first C-G Swing Choir!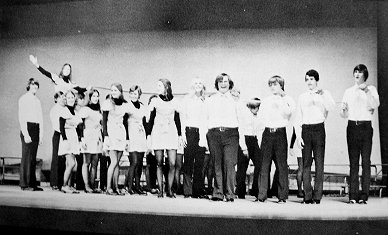 1973-1974
"Sleigh Ride" --December 1973
This is the classic "sleigh" choreography in "Sleigh Ride."
The song is still performed in exactly the same way
today. Click here and scroll to the bottom of the page
to see the 2004-2005 group performing it.

At the Alumni Concert in November 2013, Mr. Floor told the audience
that the red and green streamers currently used for the "reins" are
the very same streamers used in 1973! They were purchased at Ben Franklin.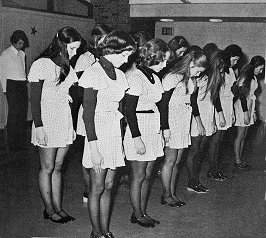 1973-1974
Night Club 1974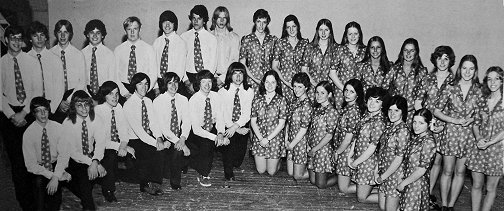 1974-1975
This is the group I first saw when I was 12 years old.
Needless to say, I was starstruck!

**Actually, I did get to "perform" with this group.
For my birthday, I took some friends to see Night Club 1975. During the song
"Life is a Cabaret," each member chose a person from the audience
and danced with them. My friend Julie's sister Val was
in the group, and (because it was my birthday) she arranged for
her partner to choose me!






1975-1976






1976-1977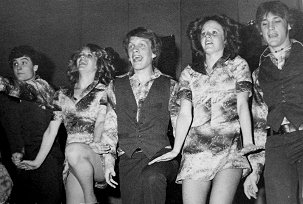 1976-1977
Night Club 1977
My, those dresses were short!
1977-1980
1980-1982
1982-1985
1985-1988
1988-1992
1992-2005
2005-present



return to
Lisa's Nostalgia Cafe
---